Anxiety; it's not just for adults! Yep – anxiety can be a challenging issue for children, and as a parent, it can be distressing to watch your child struggle with it. It can manifest in various ways, including changes in behavior and difficulty focusing, which can impact learning. While there are medications available to treat anxiety, they may come with unwanted side effects, making natural supplements a safer option. 
Chances are you're searching for alternatives to simply putting children on medication and hoping for the best. That's why we're going tol discuss some of the best natural anxiety supplements for kids and provide tips on what to look for when selecting a quality supplement. By the end of this article, you will better understand how to support your child's mental health and well-being.
Why Natural Anxiety Supplements for Kids Are the Safest Option
Anxiety can be a very difficult condition to deal with, especially in children. This is why many parents are turning to natural anxiety supplements for kids as a safer option compared to prescription medication. The benefits of natural supplements are numerous. They are often gentler on the body, have fewer side effects, and can be just as effective as prescription medication. Additionally, natural supplements can often be taken without the risk of developing an addiction.
Moreover, natural anxiety supplements for kids come in different forms, such as gummies, capsules, and drinks, making it easier for children to take them. These supplements are also available in different flavors, which can make them more appealing to kids who may be picky eaters. Unlike prescription medication, natural supplements do not require a doctor's prescription, which makes them more accessible to parents.
Ensure That Your Child is Getting Magnesium in Their Food or Supplements
When it comes to maintaining a healthy body, magnesium is an essential mineral that plays a vital role in many bodily functions. One of its key roles is in promoting relaxation and sleep, which can have a significant impact on reducing anxiety levels. Unfortunately, many children are deficient in magnesium, especially those who are very active or don't consume enough magnesium-rich foods. This deficiency can exacerbate feelings of anxiety and make it more difficult for children to cope with their symptoms.
Luckily, there are ways to boost magnesium levels and help kids overcome anxiety. One of the most effective ways is through the use of quality magnesium supplements. These supplements can provide the body with the necessary levels of magnesium, promoting relaxation and reducing anxiety. However, it's important to note that not all supplements are created equal, and it's essential to find a high-quality supplement that meets the individual needs of your child.
L-Theanine and Its Effects on Anxiety
L-Theanine is an amino acid that naturally occurs in tea leaves. It has been extensively studied and scientifically proven to be effective in reducing symptoms of stress and anxiety in adults and children alike. In addition to reducing anxiety, L-Theanine has also been shown to improve mental clarity, focus, and cognitive performance. It has even been suggested that L-Theanine may help to reduce the risk of certain neurodegenerative diseases, such as Alzheimer's and Parkinson's.
One particular study found that L-Theanine was effective in reducing anxiety in children diagnosed with ADHD. This is an exciting development, as ADHD is a condition that affects millions of children across the world. If your child is struggling with anxiety or ADHD, L-Theanine may be a great supplement to consider. It is safe, natural, and has no known side effects when taken in appropriate doses.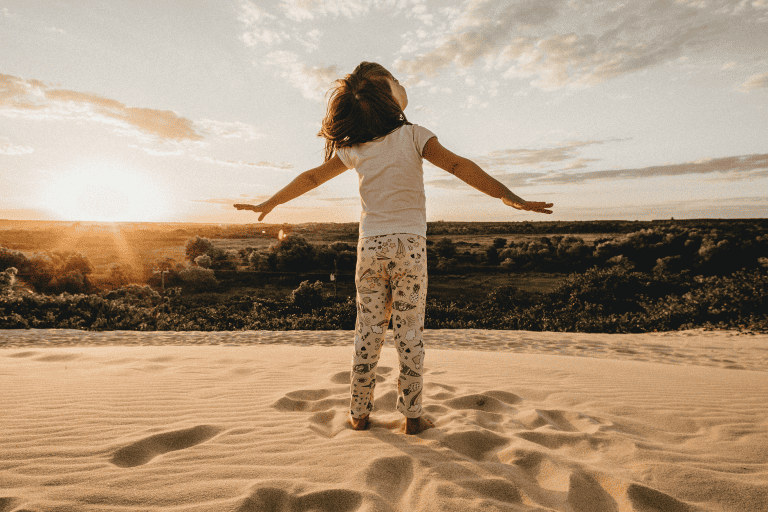 Don't Forget to Look for B-Vitamins on the Label
B-Vitamins play an essential role in maintaining proper growth, digestion, and metabolism. But did you know that they can also have a significant impact on anxiety?
Research suggests that B-Vitamins may have a positive effect on mood, reducing symptoms of anxiety and depression. Ensuring that your child is getting enough B-Vitamins through their diet is crucial for their overall health and well-being.
Some foods that are rich in B-Vitamins include whole grains, leafy greens, legumes, and nuts. Additionally, it may be helpful to supplement your child's diet with a B-Vitamin complex, especially if they are a picky eater or have specific dietary restrictions.
Exploring Ashwagandha for Anxiety
Anxiety can be a debilitating condition that affects many people, including children. While there are many treatment options available, some people prefer to use natural remedies. One such remedy is ashwagandha, an herb that has been used for centuries in Ayurvedic medicine to help with anxiety and stress.
Ashwagandha has been shown to have a positive effect on the body's stress response. It works by reducing cortisol levels, a hormone that is produced in response to stress. By reducing cortisol levels, ashwagandha can help the body to relax and reduce anxiety.
It's important to note that long-term studies on the use of Ashwagandha in children are scarce. However, this supplement is not hormonal in nature, and has very mild digestive-related side effects – if any. Hence, it's reasonable to believe that this supplement is safe for children. As a parent, it's up to you to use your own discretion. 
Why Calm Anti-Anxiety Formula is Safe and Natural Solution for Your Child's Anxiety
If you're a parent concerned about your child's anxiety, you're not alone. Anxiety disorders affect millions of children worldwide, and finding the right solution can be a challenge. Fortunately, Renovo Labs' Calm Anti-Anxiety Formula is here to help. Our all-natural supplement contains a unique blend of magnesium, L-Theanine, B-Vitamins, and Ashwagandha, of which have been clinically proven to help with anxiety. 
At Renovo Labs, we understand that prescription medications can be risky and may come with unwanted side effects, especially for children. That's why we've created a safe and effective alternative with our Calm Anti-Anxiety Formula. Our supplement is easy to incorporate into your child's daily routine, and you can rest assured that it's made with only the highest-quality ingredients.
Don't let your child's anxiety hold them back any longer. Try Renovo Labs' Calm Anti-Anxiety Formula today and see the difference it can make.
** These statements have not been evaluated by the Food and Drug Administration. This dietary supplement product is not intended to diagnose, treat, cure or prevent any disease **
Supplements Help, as Well as Finding the Root Cause of Your Child's Anxiety (If Possible)
While anxiety supplements for kids can be incredibly helpful, it's also important to find the root cause of your child's anxious behavior – if it's at all possible. Perhaps they have some unwarranted concerns or even legitimate concerns that need to be discussed. Encourage frequent communication with your child to give them an outlet to express the root of their frustrations and stress.
To get them through those challenging times,  anxiety supplements for kids can be incredibly helpful in reducing symptoms. You can find all of the ingredients mentioned above in Renovo Labs' Calm in one complete and convenient daily supplement. You can use the button above to add it to your cart and give your child a fighting chance to go out there and conquer the world without an extra weight on their shoulders.